Custom Closets Designers In Ave Maria FL
Looking to optimize your closet space? Let our expertise enhance both style and practicality in your wardrobe, catering to fashion enthusiasts and those seeking efficient organization. Discover how our Custom Closets Designers In Ave Maria FL designers can transform your living space.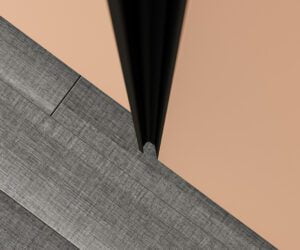 ENDLESS DESIGN POSSIBILITIES
When you partner with Custom Closets Designers In Ave Maria FL, you unlock a host of benefits for your closet design:
Efficient Use of Space – Our custom closets seamlessly integrate into your existing space, ensuring no extra room is taken up. This means that even when you fill it with clothes and accessories, the closet remains open and organized.
Personalized Solutions – Embrace your individuality. Our skilled designers in Ave Maria, FL collaborate closely with you, offering personalized color choices, unique storage solutions, and more.
Maximized Storage – Regardless of space limitations, additional shelves and drawers provide ample room for all your belongings. From clothing and accessories to books and personal items, everything can be neatly organized. Consider features like pull-out trays for shoes or built-in shoe racks for added convenience.
UNVEILING YOUR FANTASY CLOSET SPACE
If you are thinking about a custom closet design, our Custom Closets Designers In Ave Maria FL will ask you to consider the answers to a few questions:
Should I go with a walk-in closet, reach-in, or both?

Do I require hanging rods and shelves, or can I get just drawers?

What kind of lighting should I get, and should I have dimmers?

What materials and finishes are available for the different parts of my closet?
CLAIM YOUR FREE SPOT FOR A VIRTUAL CONSULTATION
Elevate your space with D'Cassa's Custom Closets Designers In Ave Maria FL. Join us for a virtual consultation, where we understand your needs for Ave Maria custom closets and efficient organization. Dial 786-634-5544 to connect with our team.
Resources - Custom Closets Designers In Ave Maria
HGTV – Closet Design and Organization Ideas:  https://www.hgtv.com/design/topics/closets
HGTV offers a collection of articles and videos on closet design and organization ideas. You can find inspiration and tips for maximizing your closet space.
Frequently Asked Questions About Custom Closets Designers in Ave Maria Florida
What is the experience level of your custom closets designers?
Our custom closets designers in Ave Maria Florida have extensive experience in the industry, with an average of over 10 years of design experience. They have successfully completed numerous projects and have a deep understanding of the latest trends and technologies in closet design.
Can you provide references from your past clients?
Yes, we can provide references from our past clients upon request. We have a strong track record of satisfied customers who can vouch for the quality of our work and our professionalism. Feel free to ask for references, and we will be happy to provide them.
What is the average timeline for completing a custom closet design project?
The average timeline for completing a custom closet design project in Ave Maria Florida is typically between 4 to 6 weeks, depending on the complexity and size of the project. However, each project is unique, and we will provide you with a more accurate timeline during our initial consultation based on your specific requirements.