Custom Closets Designers In Belle Glade FL
Seeking enhanced closet functionality? Our services cater to both fashion-forward individuals and those seeking enhanced organization. Uncover the potential of your living space through the ingenuity of our Custom Closets Designers In Belle Glade FL.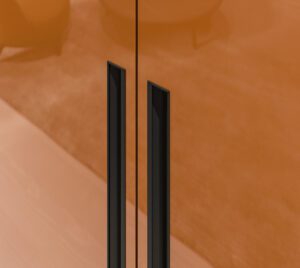 EXPLORING LIMITLESS DESIGN OPPORTUNITIES
Discover the myriad benefits of working with Custom Closets Designers In Belle Glade FL, renowned for their expertise:
Efficient Utilization of Space – Our custom closets fit seamlessly within your existing space, leaving no wasted room. This ensures that even when filled with clothes and accessories, the closet maintains a spacious feel.
Personalized for You – We understand your uniqueness. Our Belle Glade FL designers collaborate closely with you to create a closet that resonates with your style, offering personalized color choices, innovative storage solutions, and more.
Expanded Storage – Whether you have limited space or not, additional shelves and drawers make room for all your possessions. From clothing and accessories to books and personal items, everything finds its place. Consider features like pull-out trays for shoes or built-in shoe racks for added convenience.
EMBRACE THE CLOSET OF YOUR DREAMS TODAY
Considering a custom closet design? Our Custom Closets Designers In Belle Glade FL encourage you to address these inquiries:
Is a walk-in closet, a reach-in, or perhaps both, suitable for your needs?

Are you in need of hanging rods and shelves, or do you find drawers more practical?

Determining the ideal lighting type, including the possibility of dimmer switches, is worth contemplating.

Explore the diverse material options and finishes available for various sections of your closet.
REQUEST A FREE VIRTUAL CONSULTATION APPOINTMENT
Experience the expertise of D'Cassa's Custom Closets Designers In Belle Glade FL firsthand. Utilize our virtual consultation to articulate your desires for Belle Glade custom closets and efficient organization. Dial 786-634-5544 to connect.
Resources - Custom Closets Designers In Belle Glade
HGTV – Closet Design and Organization Ideas:  https://www.hgtv.com/design/topics/closets
HGTV offers a collection of articles and videos on closet design and organization ideas. You can find inspiration and tips for maximizing your closet space.
</p>
Frequently Asked Questions
What should I consider when choosing a custom closets designer?
When choosing a custom closets designer in Belle Glade, Florida, consider the following factors:
1. Experience and expertise in custom closet design
2. Portfolio of previous projects and designs
3. Reputation and customer reviews
4. Ability to understand and meet your specific requirements
5. Pricing and affordability
6. Timelines and project completion estimates
By carefully considering these aspects, you can find a designer that suits your needs and preferences.
What materials are commonly used in custom closet designs?
Custom closets can be constructed using various materials, including:
– Wood: commonly used for its durability and aesthetic appeal
– Melamine: a cost-effective option that is easy to clean
– Laminate: offers a wide range of colors and textures
– Wire: provides a more affordable and flexible solution
It's important to discuss the pros and cons of each material with your designer to determine which one suits your needs best.
What is the typical process of working with a custom closets designer?
The process of working with a custom closets designer generally involves the following steps:
1. Consultation: Discuss your needs, preferences, and budget with the designer.
2. Design and Planning: The designer creates a personalized design based on your requirements.
3. Material Selection: Choose the materials and finishes for your custom closets.
4. Construction: The designer builds and installs the custom closets in your home.
5. Finishing Touches: The designer adds any final details or accessories as per your specifications.
6. Follow-up: The designer ensures your satisfaction and addresses any post-installation concerns.
Remember to communicate openly with your designer throughout the process to achieve the desired result.