Custom Closets Designers In Coral Springs FL
Yearning for an upgraded closet solution? Whether your focus is on fashion or efficient closet management, we have you covered. Witness the evolution of your living space with the help of Custom Closets Designers In Coral Springs FL.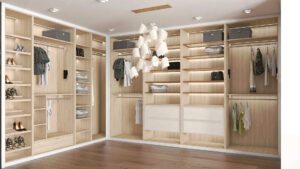 EMBRACE THE INFINITE DESIGN CHOICES
The advantages of collaborating with Custom Closets Designers In Coral Springs FL extend beyond measure. These professionals bring years of expertise to the table, ensuring:
Efficiency – Your custom closet seamlessly fits into your existing space without consuming any extra room. Regardless of how many clothes and accessories you have, it will never feel cramped or cluttered.
One-of-a-Kind Personalization – We recognize your uniqueness. Our skilled designers in Coral Springs, FL will collaborate with you to craft a closet that matches your style, including personalized color choices, distinctive storage solutions, and more.
Maximized Storage – Whether you're limited on space or not, additional shelves and drawers create more room for your belongings. From clothing and accessories like purses and scarves to books and personal items, everything finds its place. You can even opt for pull-out trays for shoes or built-in shoe racks if required.
DISCOVER YOUR PERFECT CLOSET HAVEN
When contemplating a custom closet design, it's wise to consult our Custom Closets Designers In Coral Springs FL and contemplate these questions:
Should your closet be a walk-in, a reach-in, or a combination of both?

Are hanging rods and shelves essential, or do you envision a closet with primarily drawers?

Delving into lighting preferences, including the feasibility of dimmer controls, is recommended.

Familiarize yourself with the variety of materials and finishes accessible for different facets of your closet.
GRAB YOUR CHANCE FOR A COMPLIMENTARY VIRTUAL CHAT
At D'Cassa, our Custom Closets Designers In Coral Springs FL redefine your storage solutions. Engage in a virtual consultation to communicate your needs for Coral Springs custom closets and systematic organization. Reach our team at 786-634-5544.
Resources - Custom Closets Designers In Coral Springs
HGTV – Closet Design and Organization Ideas:  https://www.hgtv.com/design/topics/closets
HGTV offers a collection of articles and videos on closet design and organization ideas. You can find inspiration and tips for maximizing your closet space.
Question 1: What should I consider when choosing a custom closets designer?
Answer
When choosing a custom closets designer in Coral Springs, Florida, consider their experience in the industry, the quality of their previous work, their ability to understand and meet your specific needs, and their reputation for excellent customer service. Additionally, inquire about their design process, materials used, and any warranties or guarantees they offer.
Question 2: How long does it typically take to design and install a custom closet?
Answer
The duration of designing and installing a custom closet can vary depending on factors such as the complexity of the design, the size of the project, and the workload of the designer. Generally, it can take anywhere from a few days to a few weeks to complete the entire process. It's best to consult with the custom closets designer directly to get a more accurate estimate for your specific project.
Question 3: What are the benefits of hiring a professional custom closets designer?
Answer
Hiring a professional custom closets designer brings various benefits. They have the expertise and knowledge to optimize your closet space and create a functional and aesthetically pleasing design that maximizes storage and organization. They can also provide tailored solutions to meet your specific needs and preferences. Additionally, a professional designer can save you time and hassle by handling the entire design and installation process, ensuring a high-quality result.