Custom Closets Designers In Country Walk FL
Desiring a better closet arrangement? From trend-conscious individuals to those wanting systematic storage, we're dedicated to augmenting appeal and usefulness. Enlist the expertise of our Custom Closets Designers In Country Walk FL and witness your home's transformation.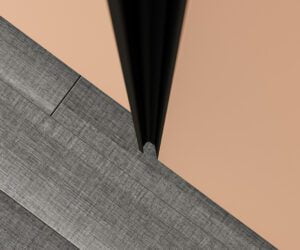 DIVE INTO ENDLESS CREATIVE DESIGNS
Choosing Custom Closets Designers In Country Walk FL brings forth an array of advantages for your closet project:
Space Optimization – Our custom closets effortlessly blend into your existing space, ensuring no extra room is used. This guarantees a roomy feel, even when filled with clothing and accessories.
Personalization at Its Finest – We recognize your distinct taste. Our talented designers in Country Walk, FL collaborate with you, offering personalized color choices, innovative storage solutions, and more.
Enhanced Storage – Whether you're short on space or not, additional shelves and drawers provide ample room for your belongings, from clothing and accessories to books and personal items. Consider adding pull-out trays for shoes or built-in shoe racks to further optimize storage.
YOUR DREAM CLOSET AWAITS
When considering a custom closet design, consult our Custom Closets Designers In Country Walk FL and ponder over these questions:
Should your closet design feature a walk-in, a reach-in, or a blend of both functionalities?

Do you require hanging rods and shelves, or do you find a collection of drawers to be a better fit?

Delve into lighting options, including the availability of dimmer controls, for an enhanced closet experience.

Familiarize yourself with the array of materials and finishes that can adorn various parts of your closet.
SCHEDULE A COMPLIMENTARY VIRTUAL CONSULTATION
Experience the expertise of D'Cassa's Custom Closets Designers In Country Walk FL firsthand. Utilize our virtual consultation to articulate your desires for Country Walk custom closets and efficient organization. Dial 786-634-5544 to connect.
Resources - Custom Closets Designers In Country Walk
HGTV – Closet Design and Organization Ideas:  https://www.hgtv.com/design/topics/closets
HGTV offers a collection of articles and videos on closet design and organization ideas. You can find inspiration and tips for maximizing your closet space.
Frequently Asked Questions about Custom Closet Designers in Country Walk Florida
What should I consider when hiring a custom closets designer?
When hiring a custom closets designer, it is important to consider their experience and expertise in the field. Look for designers who have a portfolio of past projects that showcase their skills. Additionally, it is crucial to discuss your specific needs and requirements with the designer to ensure they can fulfill them. Finally, don't forget to ask about the materials and products they use to ensure they meet your quality standards.
How long does the custom closet design process usually take?
The duration of the custom closet design process can vary depending on several factors, including the complexity of the project, the availability of the designer, and your own decision-making process. However, it is common for the design phase to take anywhere from a couple of weeks to a month. After finalizing the design, the actual installation usually takes a few days to a week.
What types of materials are commonly used for custom closets?
Custom closets can be made using a variety of materials, but some popular options include wood, melamine, laminate, and wire. Each material has its own advantages and considerations. Wood offers a classic and elegant look, but it tends to be more expensive. Melamine and laminate are more budget-friendly options that still provide durability and a range of design choices. Wire shelving is often used for organizing accessories and can be a cost-effective solution. Ultimately, the choice of materials depends on your preference, budget, and the intended use of the closet.