Custom Closets Designers In Cypress Harbor FL
Eager to revolutionize your closet organization? Our solutions cater to both the fashion-conscious and those aiming for a streamlined wardrobe. Explore the possibilities with our Custom Closets Designers In Cypress Harbor FL.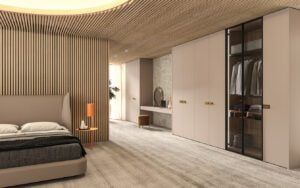 ENDLESS DESIGN POSSIBILITIES
Choosing Custom Closets Designers In Cypress Harbor FL brings forth an array of advantages for your closet project:
Space Optimization – Our custom closets effortlessly blend into your existing space, ensuring no extra room is used. This guarantees a roomy feel, even when filled with clothing and accessories.
Personalization at Its Finest – We recognize your distinct taste. Our talented designers in Cypress Harbor, FL collaborate with you, offering personalized color choices, innovative storage solutions, and more.
Enhanced Storage – Whether you're short on space or not, additional shelves and drawers provide ample room for your belongings, from clothing and accessories to books and personal items. Consider adding pull-out trays for shoes or built-in shoe racks to further optimize storage.
WHERE YOUR IDEAL CLOSET COMES TO LIFE
Contemplating a custom closet design? Our experts at Custom Closets Designers In Cypress Harbor FL recommend addressing these aspects:
Are you inclined towards a walk-in closet, a reach-in layout, or a balanced amalgamation of both styles?

Evaluate the necessity of hanging rods and shelves, or determine if drawers align better with your requirements.

Personalize your closet's atmosphere with thoughtful lighting choices and the potential for dimmer adjustments.

Familiarize yourself with the diverse array of materials and finishes available for the distinct components of your closet.
REQUEST A FREE VIRTUAL CONSULTATION APPOINTMENT
Discover the expertise of our Custom Closets Designers In Cypress Harbor FL at D'Cassa. Through a virtual consultation, we delve into your requirements for Cypress Harbor custom closets and closet organization. Contact our skilled team at 786-634-5544 now.
Resources - Custom Closets Designers In Cypress Harbor
HGTV – Closet Design and Organization Ideas:  https://www.hgtv.com/design/topics/closets
HGTV offers a collection of articles and videos on closet design and organization ideas. You can find inspiration and tips for maximizing your closet space.
Frequently Asked Questions
What factors should I consider when choosing a custom closets designer?
When choosing a custom closets designer, it is important to consider their experience, reputation, and portfolio of past projects. Additionally, take the time to research their design process, the materials they use, and whether they offer any warranties or guarantees. It's also recommended to read reviews or seek referrals from previous clients.
How long does it typically take to complete a custom closets project?
The time it takes to complete a custom closets project can vary depending on various factors such as the size and complexity of the project, the availability of materials, and the designer's workload. It's best to discuss the timeline with the designer during the initial consultation to get a better idea of the estimated completion time for your specific project.
Can I customize the design of my custom closets?
Yes, you can customize the design of your custom closets. A professional custom closets designer will work closely with you to understand your specific needs, preferences, and budget. They will provide you with design options, materials choices, and help you create a customized solution that maximizes storage space and suits your personal style.