Custom Kitchen Cabinets In Poinciana Hammock FL
At D'Cassa, we believe every kitchen is a work of art. For us, the process of building Custom Kitchen Cabinets In Poinciana Hammock FL is much more than just a job. It is an opportunity to bring together the style, function, and beauty our clients have always dreamed of.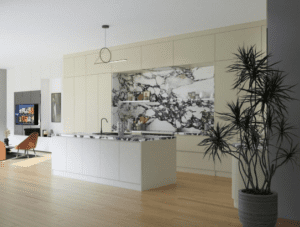 TAILORED CUSTOMER CARE: ELEVATING YOUR EXPERIENCE
D'Cassa, your destination for cabinets tailored to your space and desires. Our adept custom kitchen cabinets in Poinciana Hammock FL bring forth an array of styles that seamlessly integrate with your home decor:
Unmatched Material Quality and Skilled Craftsmanship

: Our cabinets are meticulously handcrafted using premium wood selections like mahogany, oak, and cherry. Cabinet doors are adorned with intricate touches such as crown molding, raised panels, and wood or glass inlays.

Endless Options for Customization: From expansive wall cabinetry to modern modular designs and space-saving pantries, the options for custom kitchen cabinets in

Poinciana Hammock

FL

are virtually limitless. Explore a vast spectrum of colors, laminates, and finishes to evoke a specific ambiance or make a bold statement.
Diverse Levels of Customization

: To cater to diverse preferences, we offer fully customized cabinets crafted without templates, alongside semi-custom kitchen cabinets and modular cabinetry.

Welcoming New Construction and Remodeling

: Whether embarking on new construction or a remodeling project, our profound understanding of cabinet design and layout alternatives ensures impeccable kitchen organization. Our custom kitchen cabinets encapsulate your distinct aesthetic, enhancing your property's value.
STRESS-FREE PROJECT MANAGEMENT: MAKING COMPLEXITY SIMPLE
Beginning with your initial contact and extending to the conclusion of your assignment, our team specialized in custom kitchen cabinets in Poinciana Hammock FL provides unwavering support:
Crafting Designs as per Your Individual Requirements

Meeting to Discuss and Incorporate Changes as Needed

Onsite Visit for Precise Measurements and Last Approvals

Installation Process Concluded with a Comprehensive Quality Review
UNCOMPROMISING QUALITY AND VALUE: Custom Kitchen Cabinets In Poinciana Hammock FL
Experience luxury at its finest with D'Cassa's offerings, tailoring custom kitchen cabinets in Poinciana Hammock FL to your distinct preferences. Our unwavering dedication to quality guarantees your design concepts materialize flawlessly. Consult our specialists at 786-634-5544 today.
Resources - Custom Kitchen Cabinets In Poinciana Hammock​​
Kitchen Cabinet Design Ideas: For inspiration and design ideas related to custom kitchen cabinets, you can explore articles and galleries on kitchen cabinet designs.
Remodeling Magazine: This magazine provides insights into the latest trends and costs associated with home remodeling projects, including kitchen renovations.
HGTV: HGTV provides design inspiration, renovation tips, and videos showcasing various kitchen cabinet styles and ideas.
National Kitchen & Bath Association (NKBA): The NKBA is a leading professional organization for kitchen and bath designers. They offer resources, certifications, and industry insights.
Frequently Asked Questions
What are the benefits of custom kitchen cabinets?
Custom kitchen cabinets offer various benefits, including:
Personalization: Custom cabinets can be tailored to fit your specific kitchen layout and design preferences.
Quality: They are typically made of high-quality materials, ensuring durability and longevity.
Storage optimization: Custom cabinets can maximize storage space in your kitchen, making it more efficient and organized.
Value: Investing in custom cabinets can increase the value of your home.
How long does it take to install custom kitchen cabinets?
The duration of custom kitchen cabinet installation depends on various factors, such as the complexity of the design, the size of the kitchen, and any additional customization. However, on average, the installation process can take anywhere from a few days to a few weeks. It is best to consult with a professional contractor for a more accurate estimate based on your specific requirements.
Where can I find custom kitchen cabinets in Poinciana Hammock, Florida?
There are several reputable sources for custom kitchen cabinets in Poinciana Hammock, Florida. Here are some options to consider:
Local kitchen cabinet showrooms or specialized stores
Online retailers that offer custom cabinetry
Professional kitchen designers or contractors who provide custom cabinet services
It is recommended to research and compare different providers to find the one that best aligns with your needs, budget, and design preferences.