European Kitchen Cabinets In Big Pine Key FL
Want to elevate your kitchen's value and functionality with a touch of luxury? Discover the excellence of Big Pine Key European Kitchen Cabinets. Their refined and contemporary design is an ideal fit for modern kitchens.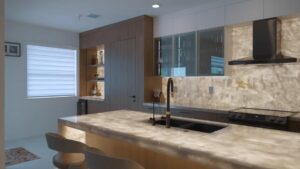 The European Elegance: Why Your Investment in Kitchen Cabinets Is Justified
Revamp your Big Pine Key FL kitchen with European kitchen cabinets for an enduring and stylish renovation:
Timeless Charm: European kitchen cabinets boast a sleek design featuring clean lines and minimal embellishments, suitable for kitchens of all sizes.
Superior Build: Crafted from solid wood, our cabinets stand out by providing unmatched strength and resilience, minimizing the risk of warping or cracking.
Style Versatility: Irrespective of architectural styles, our wide range of European cabinets ensures a perfect fusion of function and elevated style.
OUR EXPERT TEAM INCLUDES IN-HOUSE DESIGNERS
Your kitchen cabinets, your style's voice. Explore the world of Big Pine Key European kitchen cabinets with D'Cassa, where cabinets are tailored to your taste and lifestyle. Our skilled designers will collaborate with you to:
Select Robust Wood Species with Easy Maintenance.

Create Intelligent Cabinet Designs for Efficient Storage.

Blend Functionality and Aesthetics seamlessly.

Embrace Natural Light to Craft a Welcoming Kitchen Vibe.
Getting Things Started: Your Gratis Virtual Consultation Setup
Brief us about your Big Pine Key preferred European kitchen cabinets style, facilitating us in scheduling dedicated time to survey the range of possibilities. Don't hesitate to call the D'Cassa team at 786-634-5544 for a free virtual consultation.