European Kitchen Cabinets In Boca Pointe FL
Embarking on a journey to revamp your kitchen with a blend of luxury and practicality? Discover Boca Pointe European Kitchen Cabinets as your choice. Their elegant, contemporary design seamlessly suits modern kitchens.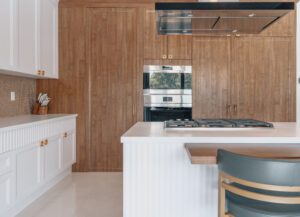 Smart Home Upgrades: The Case for Investing in European Kitchen Cabinets
Upgrade your Boca Pointe FL kitchen with European kitchen cabinets, guaranteeing lasting sophistication and craftsmanship:
Everlasting Style: European kitchen cabinets exhibit clean lines and simplicity, ideal for enhancing kitchens of any scale.
Robust Construction: Our cabinets are meticulously crafted from solid wood, distinguishing themselves through exceptional strength and resistance to warping or cracking.
Architectural Fusion: From Mediterranean to Colonial designs, our European cabinets effortlessly unite practicality with elevated style.
Crafting Excellence: Introducing Our In-House Designers
Elevate your kitchen cabinets into expressions of your unique identity. Experience the allure of Boca Pointe European kitchen cabinets with D'Cassa, offering personalized selections that match your taste and routine. Count on our designers to assist you in:
Selecting Durable Wood Variants with Ease of Maintenance.

Crafting Intelligent Cabinet Layouts for Effective Storage.

Achieving the Ideal Fusion of Utility and Visual Appeal.

Harnessing Natural Light to Craft an Inviting Kitchen Atmosphere.
Getting Ready for Your Complimentary Virtual Consultation
Unveil your chosen Boca Pointe European kitchen cabinets style, enabling us to allocate time for an exhaustive overview of the alternatives. Contact the D'Cassa team at 786-634-5544 to secure your complimentary virtual consultation.